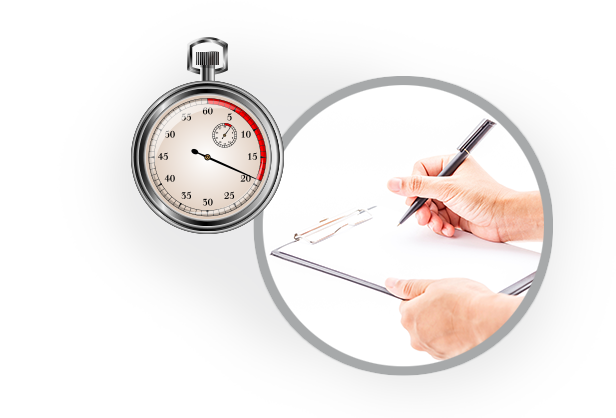 Measure work time with a stopwatch, input the data on a PC, and create charts and other such in Excel.
Issues
Skilled measurers familiar with work measurement are required.
When only time data is involved, determinations can be made only based on numbers when looking back.
Inputting data on a PC takes time.
Further time and effort are required to generate graphs and the like from the input data.
Efficiently performing work improvements is difficult using only tables and graphs without videos.